If you plan to take your pet with you on a trip and you're traveling by airplane, a lot of consideration and careful planning is needed. I'd like to talk specifically about those pet travel requirements that are particularly troublesome and can potentially ruin your trip.
There are two ways to travel with your pet by air; either bring your pet on board with you or check them as cargo, where they fly in the belly of the plane. Each airline has it's own set of rules for pets and if you don't familiarize yourself with the rules of your chosen airline it can be disastrous. (Note: this post applies to companion pets, not certified service animals)



Phoebe in her Sherpa carrier, ready to travel!
Personally I do not fly my dogs as cargo because for me it's just too risky. My smaller dog, Phoebe is small enough to travel on board the plane with me but my Husky isn't, which is why we drive 98% of the time. We travel extensively across the U. S. and road trips are our thing now. However, there are times when Phoebe and I travel by air, just the two of us, and I bring her on board with me.
Let's talk first about pet carriers since that's what people think of first when wondering whether or not they can bring their pet along on a flight. The rule is that the carrier must fit under the seat, but every airline has their own requirements for what the maximum size of a carrier can be.
When you're shopping for a carrier at the pet supply store, they'll probably all say "Airline Approved" but that pretty much means nothing. It won't do you any good if that carrier doesn't meet the specific size and other requirements for the airline YOU plan to travel on. To show you what I mean, here are a few carrier size requirements for different airlines:
Jet Blue:
The pet carrier cannot exceed 17"L x 12.5"W x 8.5"H and the combined weight of your pet and the carrier must not exceed 20 pounds.
US Airways:
The pet carrier cannot exceed 19" L x 13" W x 9" H. On US Air, s
oft sided pet carriers may exceed

these dimensions slightly since they are collapsible.

However, on

US Airways Express aircraft, the maximum size for pet carriers could be smaller.
Delta Airlines:
The pet carrier on Delta flights is actually based on the specific plane you will be flying on. You have to select your flights first, then contact Delta Reservations directly to find out what the carrier size requirements are. Example; if I were to fly from New York's Kennedy airport to Phoenix Arizona's Sky Harbor airport this week, the plane would likely be either a Delta 737 or Delta 757 aircraft. The maximum pet carrier dimensions on the 737 are 18"L x 13"W x 11"H, and on the 757 it would be 13"L x 15"W x 10"H.
American Airlines:
Pet carriers on American Airlines flights cannot exceed 19"L x 13"W x 9"H. On American, s
oft sided pet carriers may exceed these dimensions slightly since they are collapsible.
Airlines often change their requirements, so you should always call the individual airline to verify the most current requirements! For the most part, pet carriers you can take on board can be soft or hard sided, must be ventilated on two sides, and must meet the maximum carrier size allowance. Your pet must be able to stand up, turn around and lie down in a natural position inside the carrier. Standing up is the tricky part, as many of the airline height requirements are so small. If your pet travels as cargo the carrier must be hard sided, and meet the airline's other requirements for cargo travel as well. Not all airlines accept pets as cargo.


Please take us with you, don't leave us behind!
As I said, I'm not a fan of my pets traveling in cargo. However, I want to mention one requirement of flying your pet as cargo that people are often unprepared for. That is the weather restrictions. Nearly all airlines have restrictions around what temperatures a pet can safely travel in if they are being placed in cargo. I found this out the hard way when I moved from NY to Phoenix, AZ . I left my cat Maggie back in New York with my parents until we found housing. I hired a company to handle her flight to Phoenix for me. It was Winter and the weather in NY was freezing. None of the airlines would accept her as cargo until the weather warmed up. It took 5 extra days for the weather to cooperate and briefly move above 45 degrees (Farenheit)! The weather has to be acceptable on both ends of a flight, in both the departure and the arrival city. That's the tricky part.

Weather can be a concern if your pet travels in cargo, which I'm not a fan of
Here's another example I know many of you will relate to. The BlogPaws pet bloggers conference was held in Phoenix, AZ in June in 2016. If you wanted to fly your pet in cargo to join you at the conference, the temperature in Phoenix would need to be less than 85 degrees. The odds of it being less than 85 degrees in Phoenix in June are near zero. Therefore, you would either have to drive or travel with your pet on board in the cabin if you wanted to bring your pet to this wonderful, pet friendly conference. The weather restrictions can vary with airline, so make sure you call your chosen airline first to verify current rules.
Another airline requirement is the Health Certificate, which is
in addition
to required vaccinations and tags. There are required timeframes for you to secure a Health Certificate from a Veterinarian and that can vary depending on the airline. A certificate you got last year may not be valid this year. Again, call your chosen airline to find out all the health related requirements
and timeframes
to provide documentation. International travel with pets, as well as traveling with pets to Hawaii, have a different set of requirements. Check your airline's web site for those specifics.

Want to take your dog on that exotic vacay? Be sure to plan ahead and know all the airline's rules & restrictions!
Traveling with your pet under your seat can cost $200 and more round trip (domestic U.S. travel). You also have to book your pet early as there are limits as to how many pets can be on board on any given flight. You'll need to arrive at the airport earlier than when you're traveling without pets.
Being aware of all the rules and planning ahead will help avoid catastrophe and make for a pleasant flight and a fun trip with your pet! Bon Voyage!!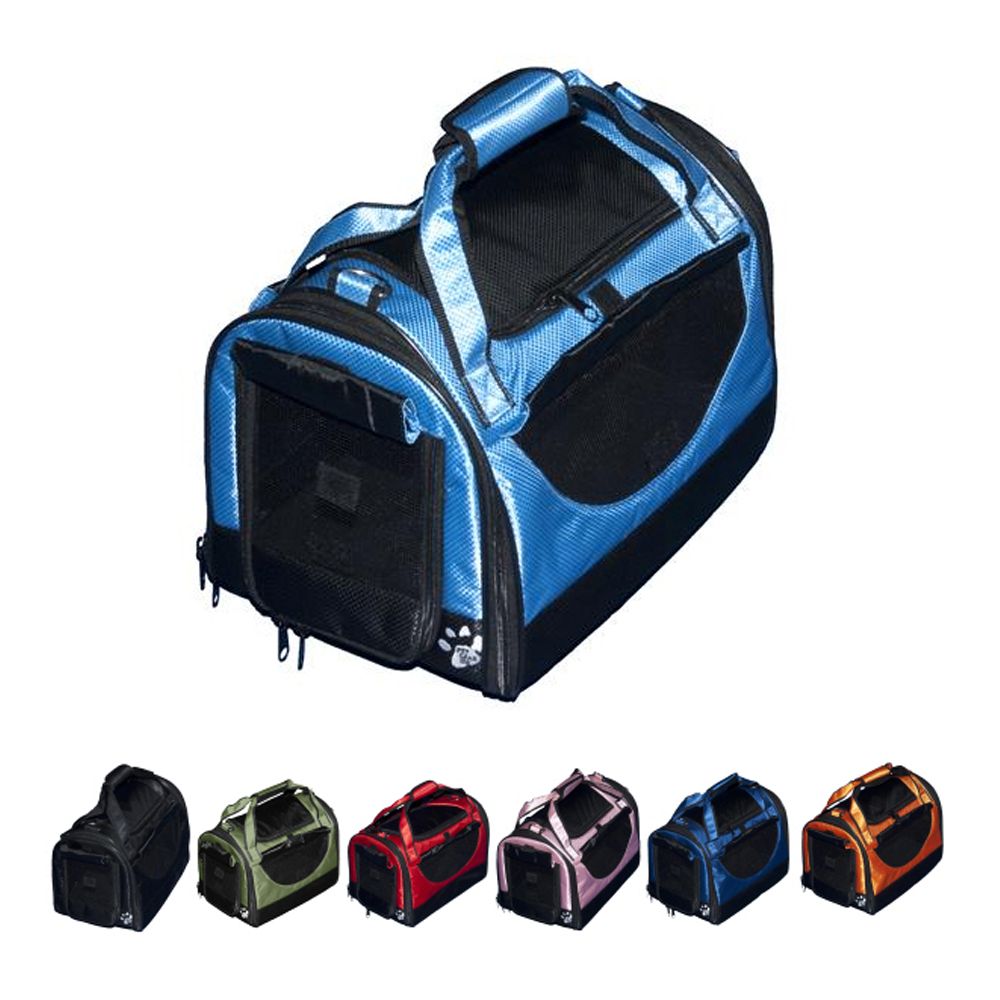 (This is a

PetSmart

affiliate link)
Do you travel by airplane with your pet? What's the best advice you would give to someone planning to travel by air with a pet? Please leave us a comment and share your experience with us, we always love to hear from you!
Let's get social! Click on this link to connect with me on
Facebook
!